History of Philosophy Roundtable (HOPR)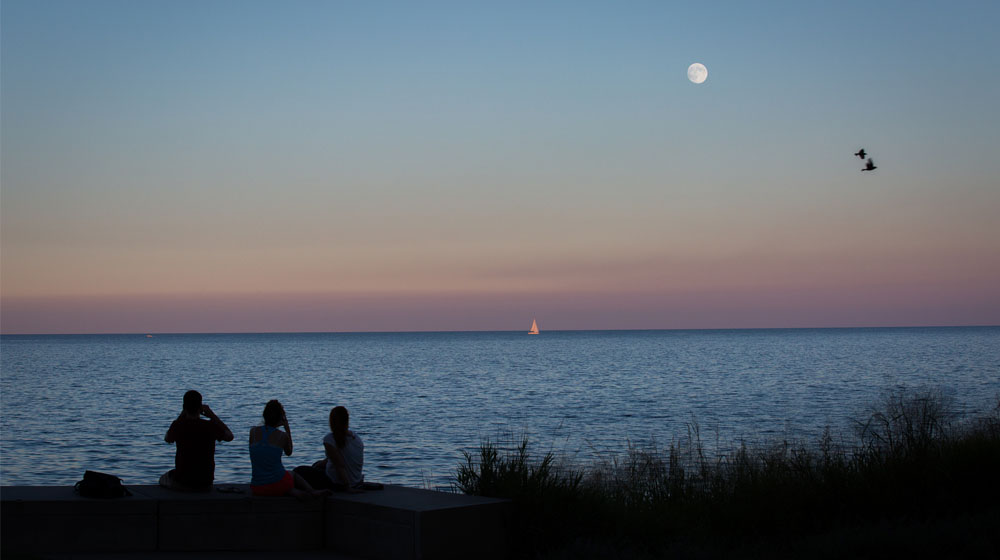 The Loyola History of Philosophy Roundtable (HOPR) meets regularly during the academic year to discuss work in progress by graduate students and faculty on topics in the history of philosophy. Most of the papers are by Loyola Chicago department members, but we also welcome occasional visitors.
Meetings will generally be held in the Crown Center for the Humanities, but locations vary; see below. Papers to be discussed are circulated electronically approximately one week before the scheduled meeting.
To receive announcements about the Loyola HOPR schedule and receive the Loyola HOPR papers electronically, or if you will be visiting Chicago and would like to participate, please contact Kristen Irwin or Peter Hartman.
Members
The History of Philosophy Roundtable is open to anyone in the department who's interested in history of philosophy, but the current core members are:

Andrew Cutrofello, Professor
Blake Dutton, Professor
Peter Hartman, Associate Professor
Kristen Irwin, Associate Professor
Freya Mobus, Assistant Professor
Joshua Mendelsohn, Assistant Professor
Naomi Fisher, Assistant Professor
Richard Kim, Associate Professor
Jeff Fisher, Lecturer
Dimitris Apostolopoulos, Assistant Professor
Seyed Mousavian, Assistant Professor
Meetings
2022/23
09/16/22 — Blake Dutton (LUC), "Augustine's In subiecto Proof: The Immortality of the Soul in the Soliloquies."
11/04/22 — Freya Mobus (LUC), "What Makes Speeches So Delicious? Socrates on Rhetoric in the Gorgias."
02/03/23 — Andrew Krema (LUC), "Husserl on Being Moved and Unmoved in Emotional Experience."
03/31/23 — Naomi Fisher (LUC), "The Platonic Roots of Schelling's Freedom Essay."
04/24/23 — Aaron Wells (University of Paderborn), "The Principle of Sufficient Reason in Early Modern Science and Philosophy of Science: Leibniz, Du Châtelet, and Euler."
2021/22
9/24/21 — Kristen Irwin (Loyola Chicago), "Religious Toleration in Leibniz's Letters to Pellison-Fontanier."
11/12/21 — Peter Hartman (Loyola Chicago), "Buridan and Mirecourt on Causation and Cognition."
3/25/22 — Gus Law (UChicago), "Reciprocal Illumination of a Musical Tradition and a Philosophical Text: Qín-Esthetic and the Zhuangzi."
4/29/22 — Seyed Mousavian (LUC), "Avicenna on Conceiving the Impossibilities"
2020/21
9/18/20 — Naomi Fisher (LUC), "Platonism in Schelling's Bruno"
10/16/20 — Jacob Andrews (LUC), "The Mysterious Order, Revisited: Aquinas on Avicenna's Metaphysics of Possibility"
10/30/20 — Freya Mobus (LUC), "Socrates on Food, Eating, and Gluttonous Wrongdoing."
2/19/21 — Naomi Fisher and Kevin Mager (LUC), "Form and Matter in Kant's Amphiboly and Schelling's Bruno."
4/23/21 — Adriel Trott (Wabash College), "Aristotle's Politics."
2019/20
9/13/19 — Jeff Fisher (LUC), "Statecraft and Self-Government in Plato's Statesman."
10/25/19 — Kay Park (LUC), "Kant on Matter"
11/22/19 — Hugh Miller (LUC), "Humane Letters: The Story of Emmanual Levinas' Honarary Doctorate from Loyola in 1970 and How It Almost Didn't Happen."
2/21/20 — Peter Hartman (LUC), "Durand of St.-Pourçain's Theory of Modes and the Modal Distinction."
3/27/20 — Peter Rosa (LUC), "A New Subjective Interpretation of Spinoza's Attributes."
4/24/20 — Joshua Mendelsohn (LUC), "Aristotle on Knowledge of Particulars in Metaphysics M.10."
2018/19
9/7/18 — Jean Clifford (LUC), "The Epistemological Significance of Aristotle's Track Analogy in Nicomachean Ethics I.4"
11/9/18 — Blake Dutton (LUC), "Al-Ghazali and Hume on Skepticism and Necessary Causal Connection"
2/8/19 — Marcella Linn (LUC), "Aristotle on eutuchia and Moral Development."
3/15/19 — Richard Kim (LUC), "Aristotelian Naturalism and Well-Being."
2017/18
9/29/17 — Simon Babbs (LUC), "Relations with no 'addition of being'"
11/3/17 — Alon Segev, "Political Readings of Descartes"
12/1/17 — Kristen Irwin (LUC), "The Multiple Foundations of Toleration in Pierre Bayle"
2016/17
9/9/16 — Marcella (Russo) Linn (LUC), "Character, Character Development, and Responsibility in Aristotle's Rhetoric"
10/28/16 — Morganna Lambeth (Northwestern), "Imagination and Causality in Hume, Kant, and Heidegger"
12/9/16 — Cameron Coates (DePaul), "Aristotle on Matter"
4/7/17 — David Ozar (LUC emeritus), "The Cognitive Components of Virtue Development: What Aristotle Took for Granted"
2/24/17 — Carlo Tarantino (LUC), "Phronesis in Word and Deed: Isocratean Rhetoric in Aristotle's Nicomachean Ethics"
2/21/17 — Book Symposium on Blake Dutton's (LUC) Augustine and Academic Skepticism
2015/16
9/15/15 — James Messina (Wisconsin-Madison), "Kant's Stance on the Relationist-Substantivalist Debate and its Logical Basis"
10/2/15 — Peter Hartman (LUC), "Cognition and Causation: Ockham and Buridan on Content"
10/16/15 — David Ozar (LUC), "What Mill is Maximizing and How: An Alternative View"
2/19/16 — Peter Rosa (LUC), "Intersubjectivity in Spinoza's Summum Bonum"
3/18/16 — Cameron Coates (DePaul), "Cosmic Democracy or Cosmic Monarchy? Empedocles in the Myth of Plato's Statesman"
4/22/16 — Jason Rheins (LUC), "Schematism in the Timaeus"
2014/15
3/13/15 — Jason Rheins (LUC), "No Design without a World-soul: Plato's Panpsychic Solution to the Presocratics' Implementation of Intellect Problem"
3/27/15 — Kristen Irwin (LUC), "The Implications of Bayle's Skepticism for Moral Knowledge"
Last modified: Fri May 12, 2023 08:16PM